This post is not a story about the sonde chase that Michael Wheeler and I went on today - it was fairly simple, uneventful and recovery was easy.
But you may notice this one looks a little bit different.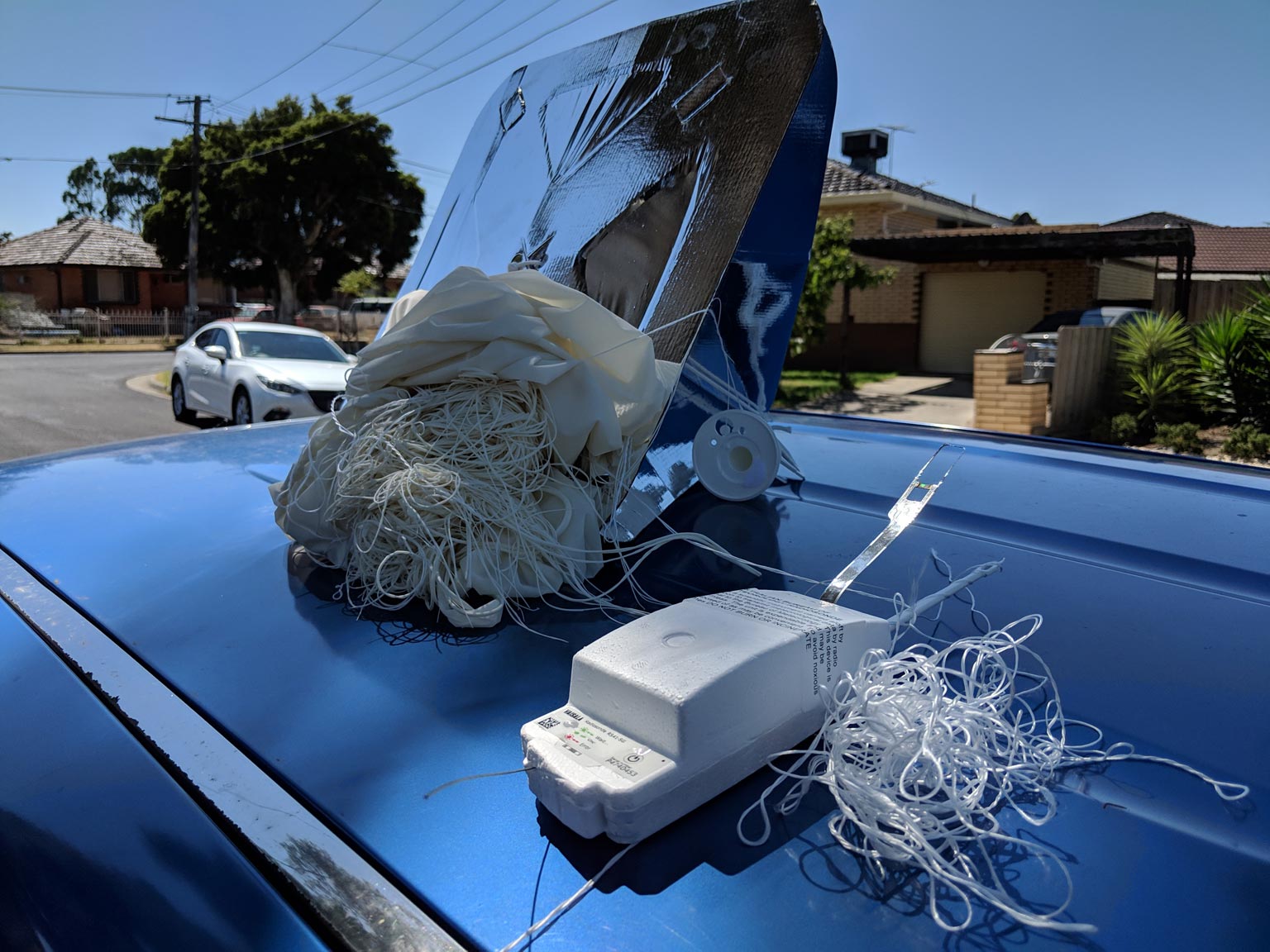 Instead of the usual hard plastic case, it features an all foam exterior, and a new look BoM sticker.
Read on and we'll take a closer look.
The serial number of this sonde is P4740453, making this the first P-series sonde we've recovered.
According to this Vaisala document, the initial letter stands for the year of manufacture. N sondes were manufactured in 2017 and P sondes were manufactured in 2018. The letter O in the series has been skipped for obvious reasons.
This sonde's serial number is P4740453, meaning 2018, week 47, Thursday - or in a more commonly used date format, 2018-11-22. It was made 94 days ago making this just over 3 months to go from Vaisala's factory to the footpath in front of a residential driveway, via the edge of space.
Let's take a look at it. Without the plastic shell, the new sonde is lighter at only 77g compared to 106g (with the "stalk" removed).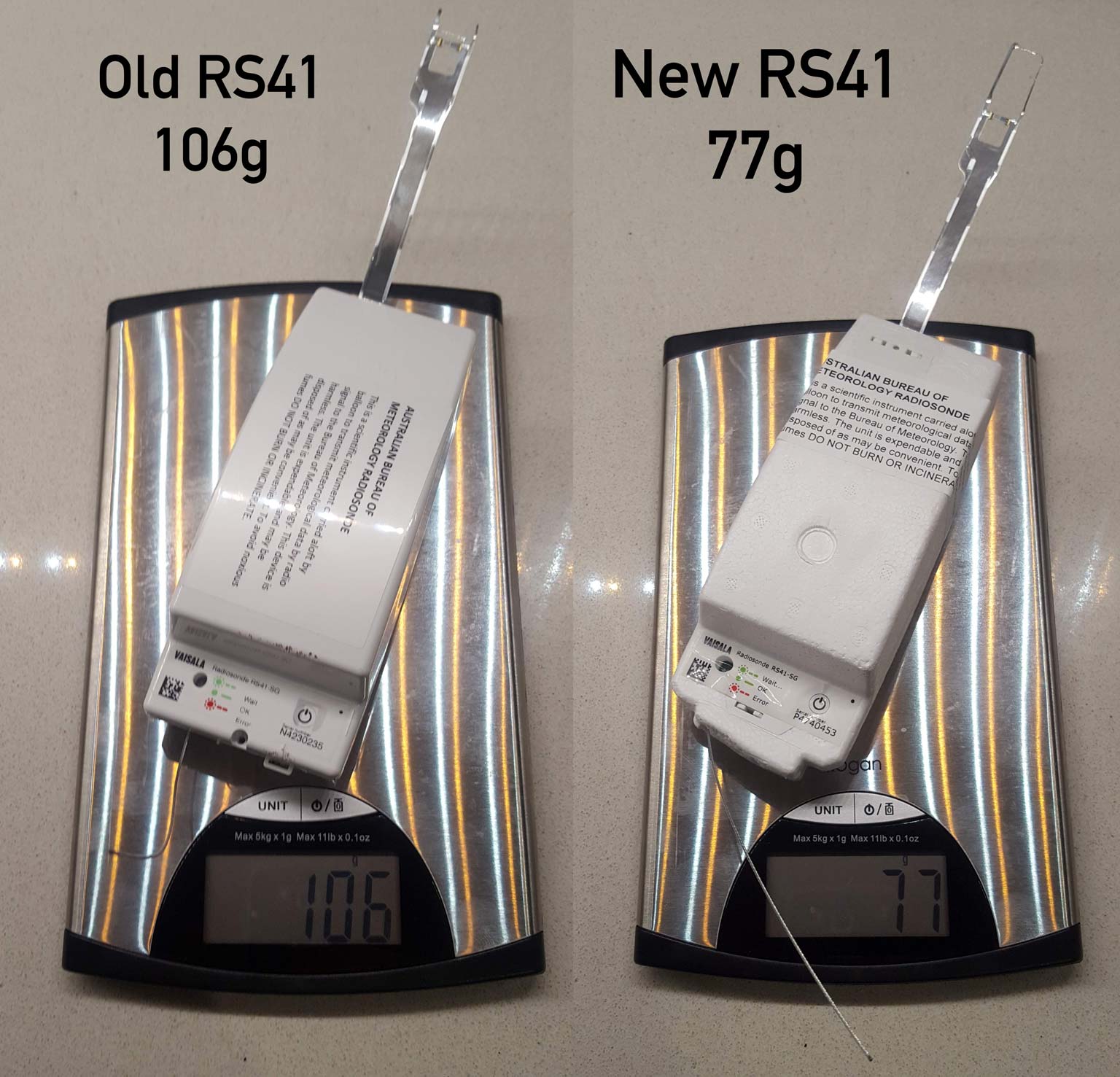 (Don't mind the strange stripy reflection - this part of the kitchen is lit by colour temperature adjustable LED strip)
To open, lever the tabs inwards while pulling up on the lid. Don't lever up the clip on the back - it'll just snap off.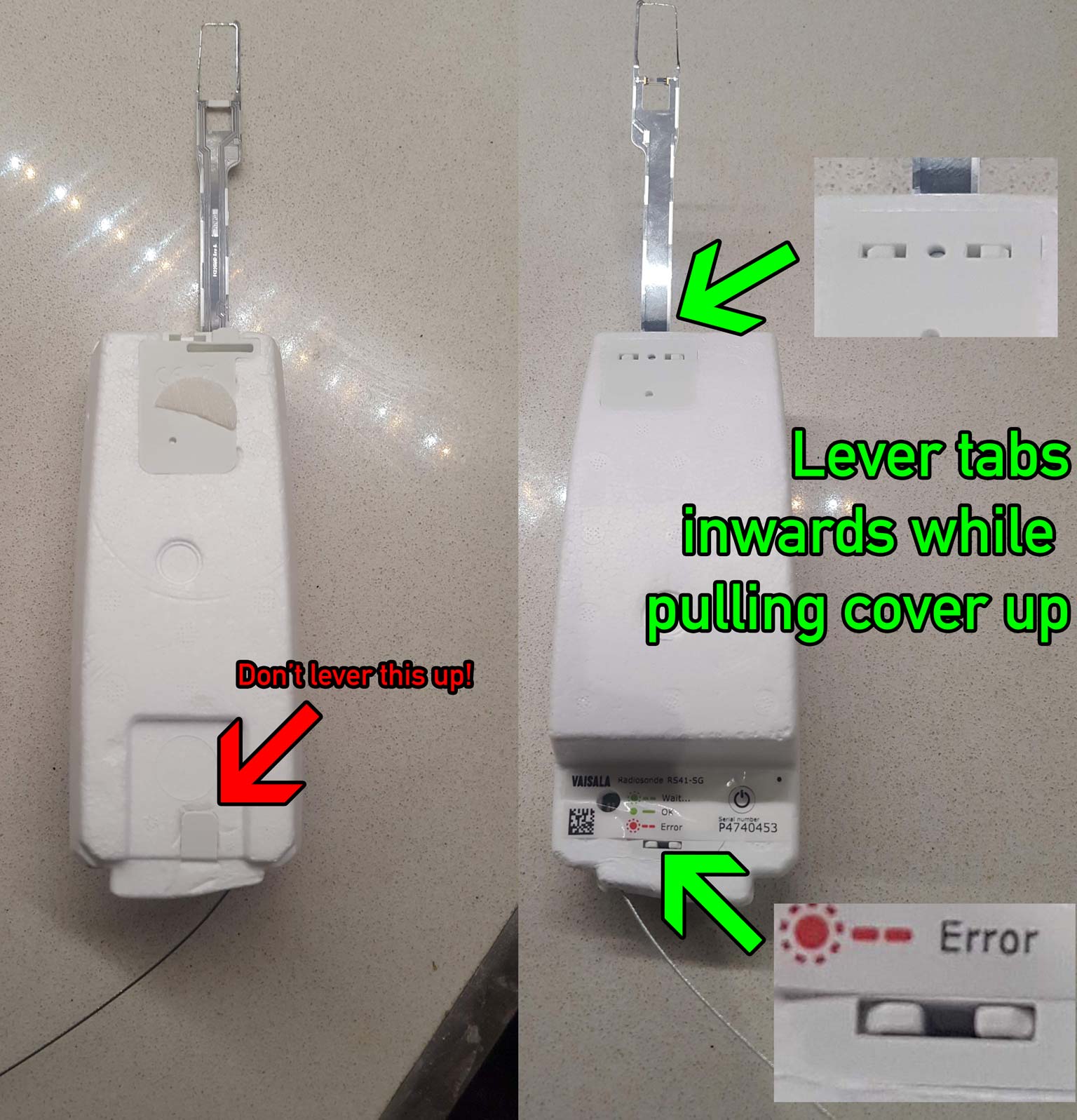 Here's the locking mechanism: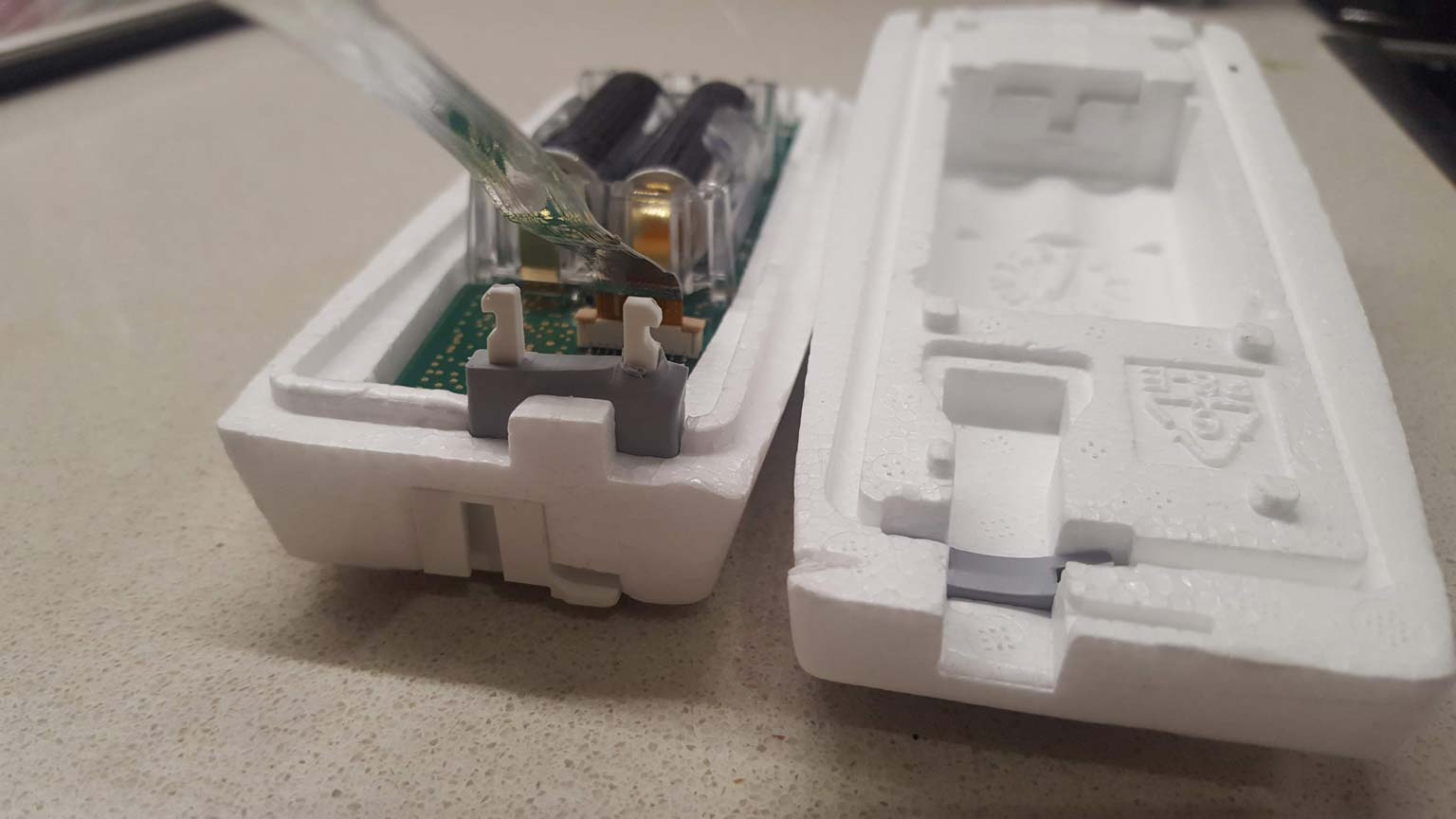 Inside, the board is still at revision F, so no PCB changes have occurred - just the new enclosure. The SI4032 chip is still the same revision.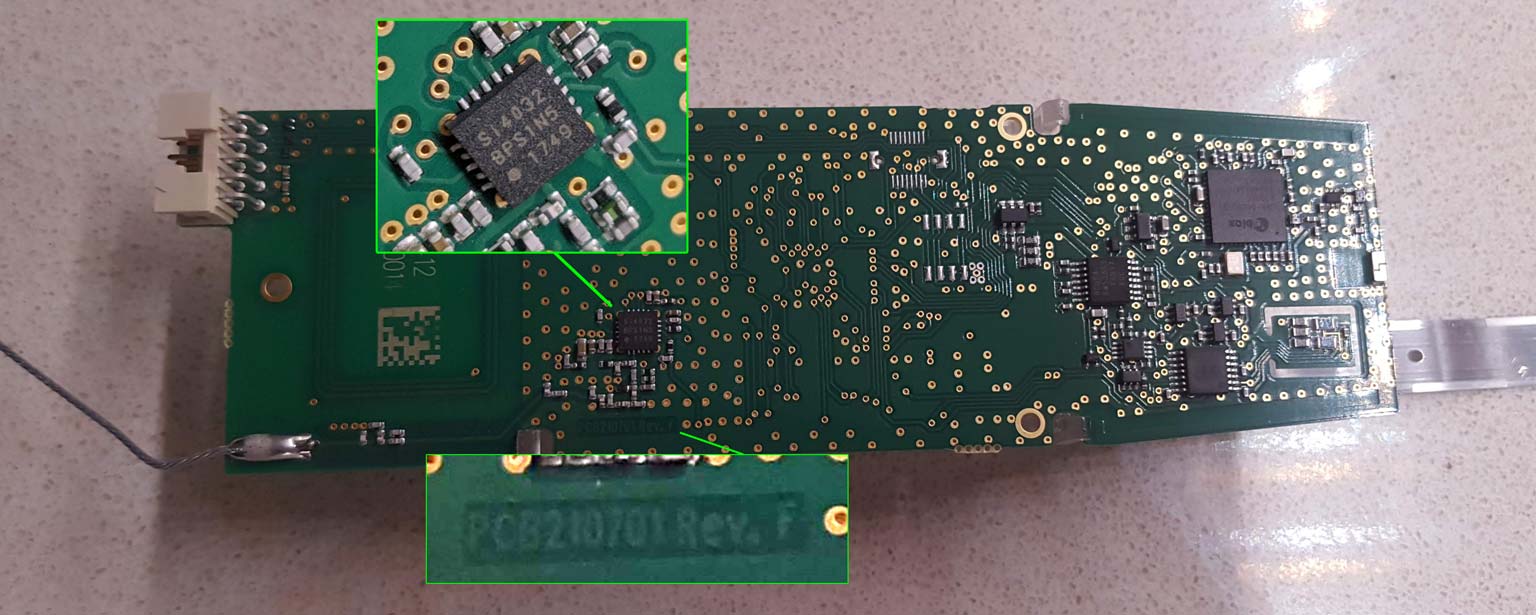 A successful sonde chase overall - one more for the collection of a new kind.
---