After 4 years and 624 charge cycles, my MacBookPro11,3's (15" Mid 2014) battery wasn't quite functioning as well as it used to. At first, occasionally, during high CPU load the machine would decide the battery was flat, and refuse to switch on again until placed on the charger briefly. Then the shutdowns just started happening at random times when the battery was anywhere below 50%. Then the OS started throwing warnings to replace the battery.
After spending an entire day at a tech event without a working laptop, I decided to do something. Apple weren't sure they had parts to do it, and quoted a cost that was approximately the same as the value of the laptop.
I ordered the NewerTech NuPower replacement kit from Macfixit. Unfortunately it was out of stock for about six weeks, but despite being given the opportunity to cancel the order and receive a full refund, I kept waiting.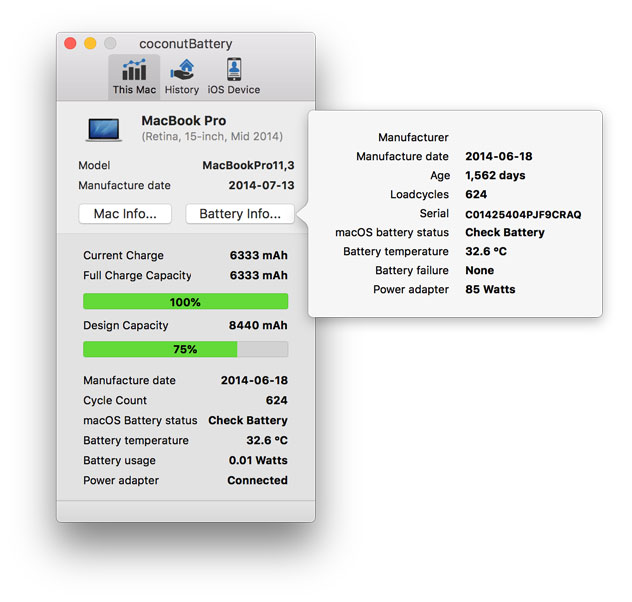 CoconutBattery shows there's some sort of issue here.
Replacing it, sadly, is not just a matter of wielding a screwdriver. The battery is glued into the top case. NewerTech on their page rates this "DIFFICULTY LEVEL: 5 OF 5: Recommended for experienced technicians.". iFixit rates it as "difficult" with a full three red bars of difficulty.
Read more →