Previously on this site we examined the possibility of using a Caldigit TS3 Thunderbolt 3 dock to provide power to a downstream Thunderbolt 3 device (expensive way of doing it, but this dock is useful for a lot of other things). I said I'd check some of the other peripherals to see what works and what doesn't, when you use this dock with a TB2 MacBook, via an adaptor.
Here's the setup in question. A 2m Thunderbolt 2 cable goes from one of the Thunderbolt 2 ports on the MacBook Pro, to a Thunderbolt 3-2 adaptor plugged into the Thunderbolt 3 port on the dock.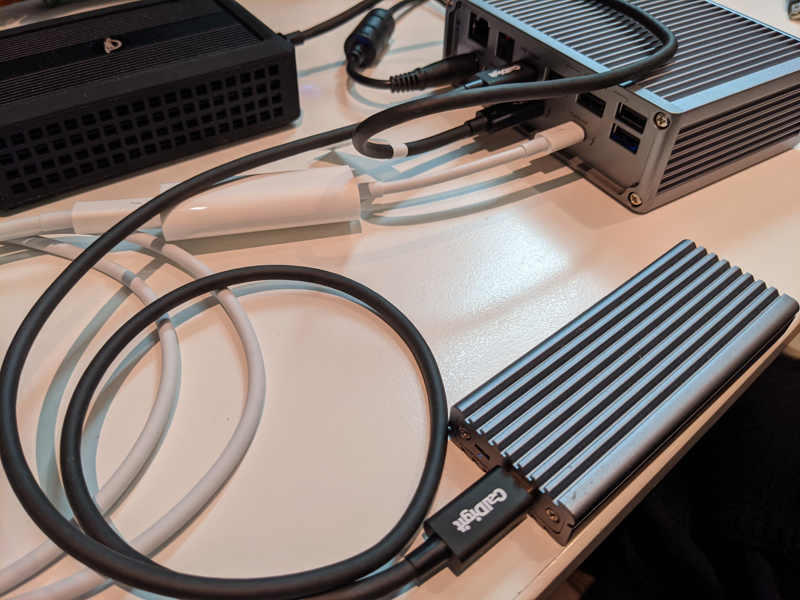 So, read on to find out what works, and what doesn't.
(BTW - short Thunderbolt 3 cables like this one are passive and also work for USB 3. Longer TB3 cables (>1m) are active and only support USB 2. This is why the Thunderbolt 3 cable seen here is successfully being used with the USB 3.2 SSD enclosure at full speed. Thunderbolt 2 cables, however, are all active - hence the price.)
Read more →