So I was going to go and take a look at Garmin's support page for the eTrex H to see exactly when the last firmware update for the eTrex H was released… and I got a major surprise!
Turns out it was February 15, 2019!
Changes made from version 3.40 to 3.60:
Fix incorrect time date issue caused by GPS week number roll-over on ST BRAVO3H

Top marks to Garmin here - they actually released a firmware update for the device!
Read on and we'll install it and see if it fixes the problem.
According to the page on Garmin's site, I should use Garmin Express to install the update.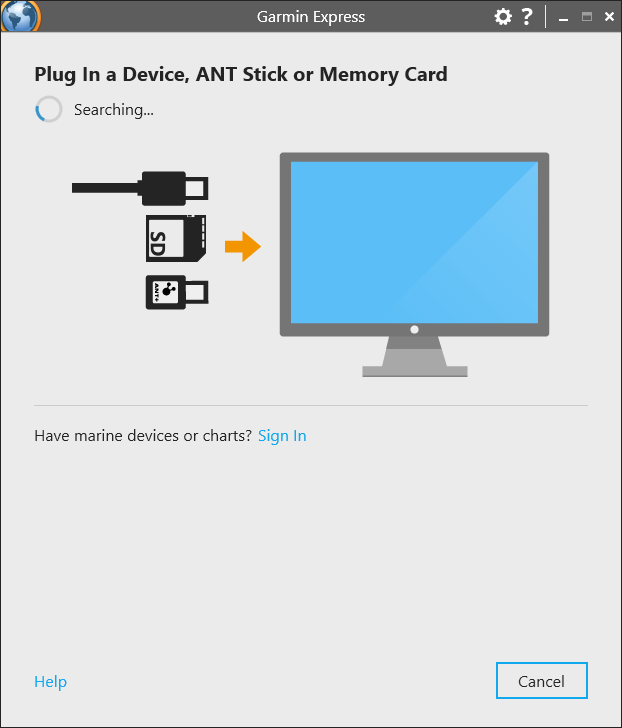 This does not locate it but I have a suspicion it does not support this device - it says to plug in the USB cable or ANT dongle, but this GPS is old enough to be RS232 serial.
Instead, I installed Garmin's older WebUpdater. There's a MacOS version as well, but I installed it on my PC because I'm guessing the Mac version probably doesn't still run on any modern OS…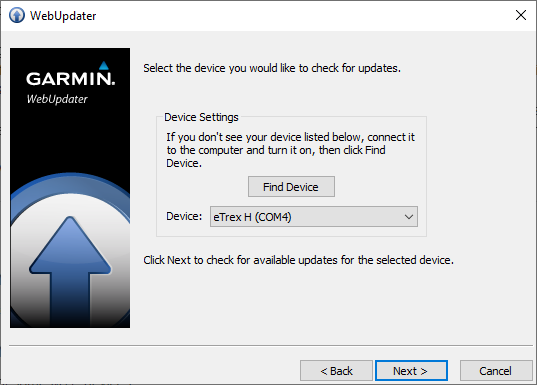 WebUpdater located it straight away, and correctly identified it.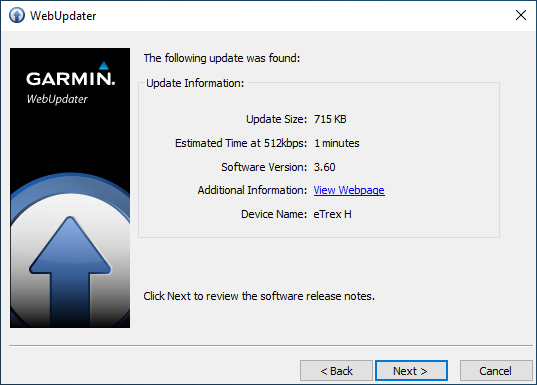 And the update runs, taking about 5 minutes. Don't touch anything because if it fails, you'll probably brick the GPS!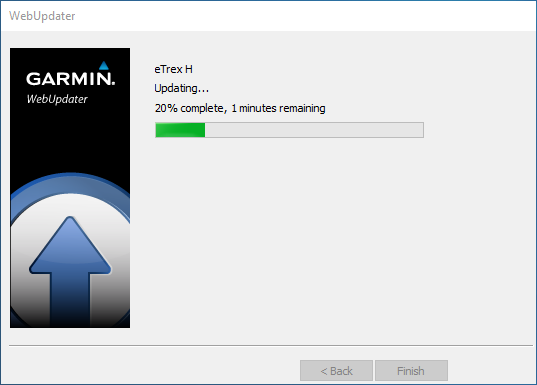 The GPS displays a rather minimalist load screen.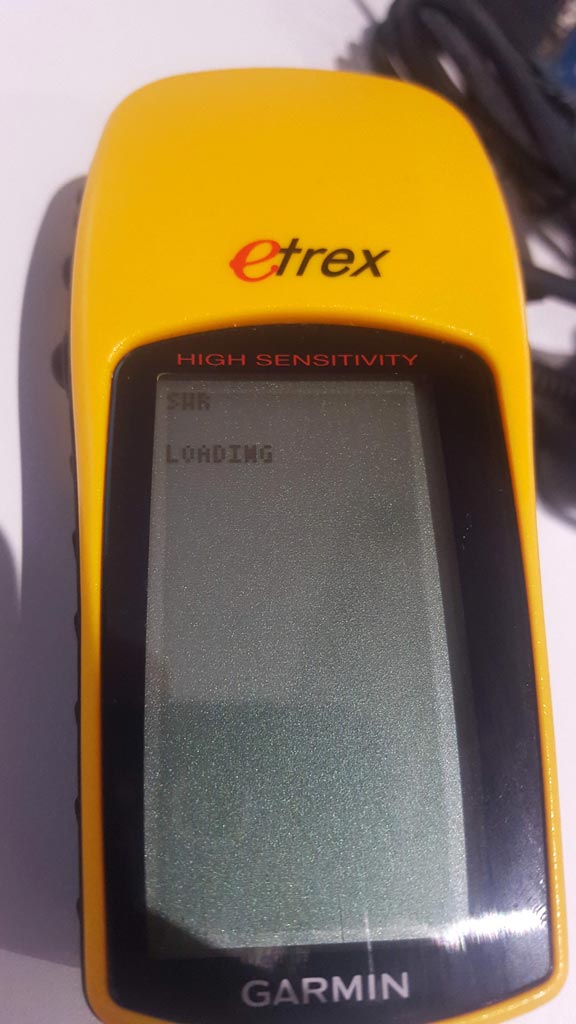 And once it's done, it boots up, and once GPS lock is achieved it now has the correct year and hotfixes quickly again.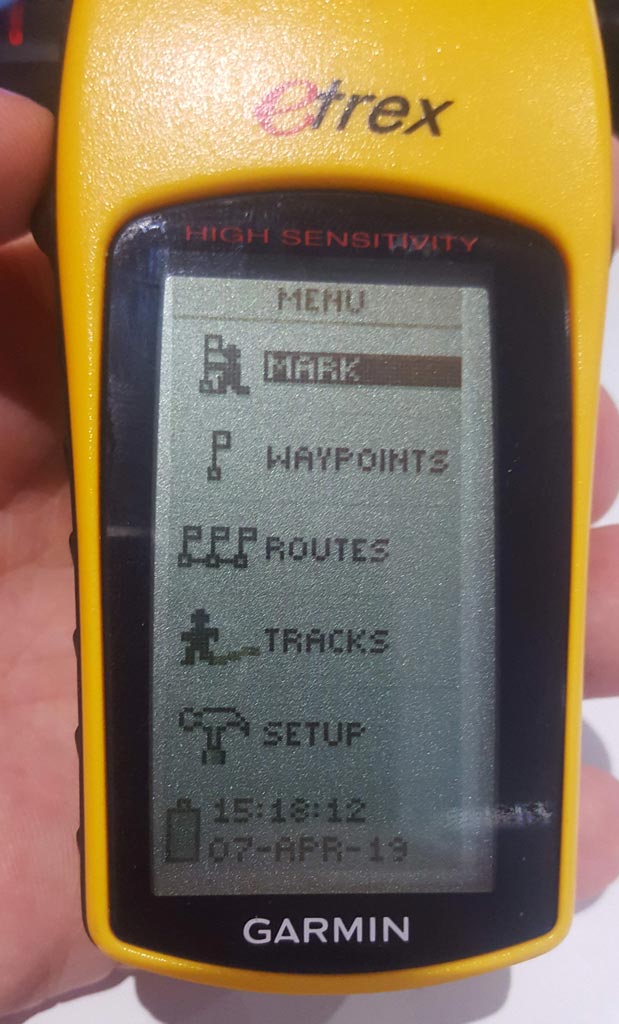 I guess now I've got a backup GPS…
–
Garmin Express does successfully locate and update the eTrex 10 though.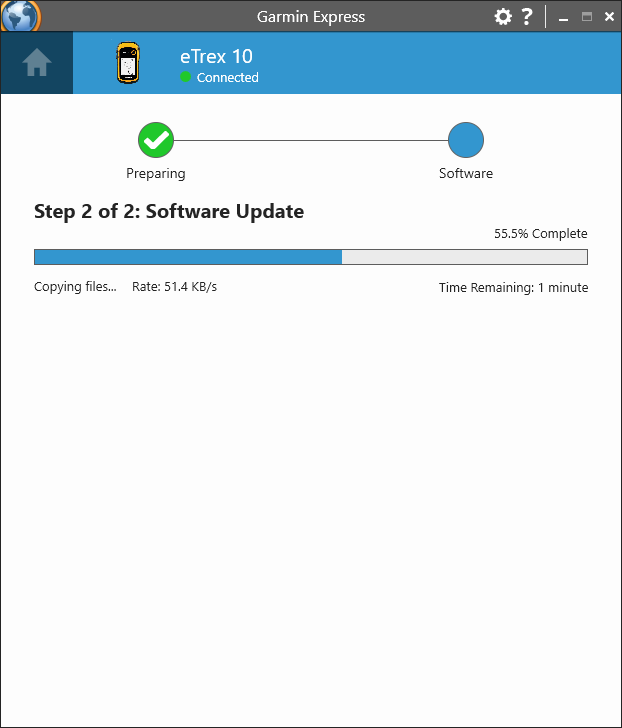 Reboot the device and the update is applied after a few minutes of staring at this screen: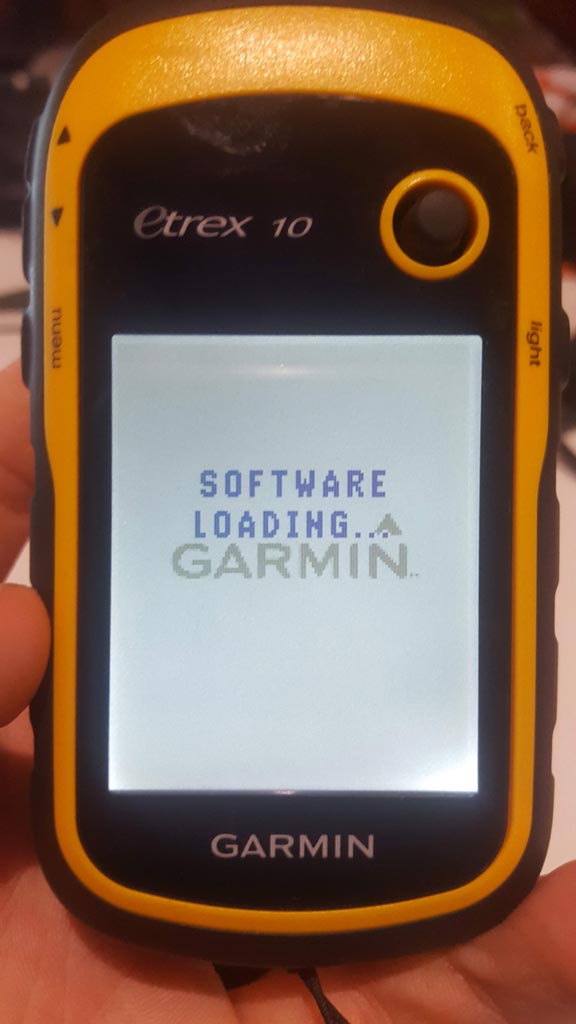 ---